Pregnancy Care at 8 Dimensions Health Center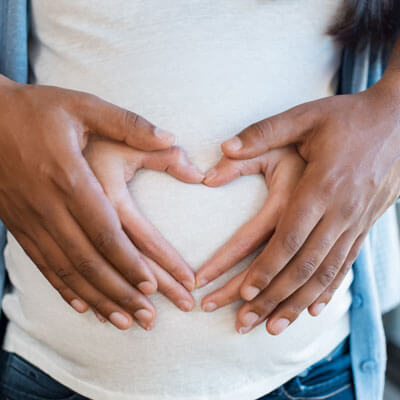 We've been taught that pregnancy aches and pains are a normal part of the mom-to-be's experience, but it doesn't have to be that way. When your spine and pelvis are functioning properly, it helps to make sure your baby has plenty of room to grow and develop.
And, by maintaining proper function throughout pregnancy, chiropractic care can enhance the birth process making the birth process much smoother for momma and baby.
NEW PATIENTS

Safe for Pregnant Moms and Babies
The technique we use in our office is very specific and gentle, making it extremely safe and effective for expecting moms.
We also utilize the Webster Technique for breech presentations in our office.
Acupuncture for Expectant Moms
Moms can be treated with acupuncture at any stage of pregnancy. Acupuncture during pregnancy is an extremely safe and effective way to get the body ready for the birth process as well as promote a smoother delivery.
Acupuncture is effective for helping expectant mothers if the baby is in a breech presentation, along with offering support throughout the pregnancy and delivery. We can also help with postpartum challenges as well.
Comprehensive Care for Pregnancy and Beyond
We work closely with many midwives and doulas in the Reno area and strive to make your pregnancy, labor and delivery experience as amazing as possible. Proper nervous system and spinal function are crucial to the development of a baby and essential to the well-being and comfort of the mom.
The benefits of chiropractic and acupuncture during pregnancy are far-reaching and extend far beyond pain relief. If you'd like to enjoy a happier, healthier pregnancy, contact us today to book an appointment!
CONTACT US
---
Pregnancy Chiropractic Reno NV | (775) 324-4008